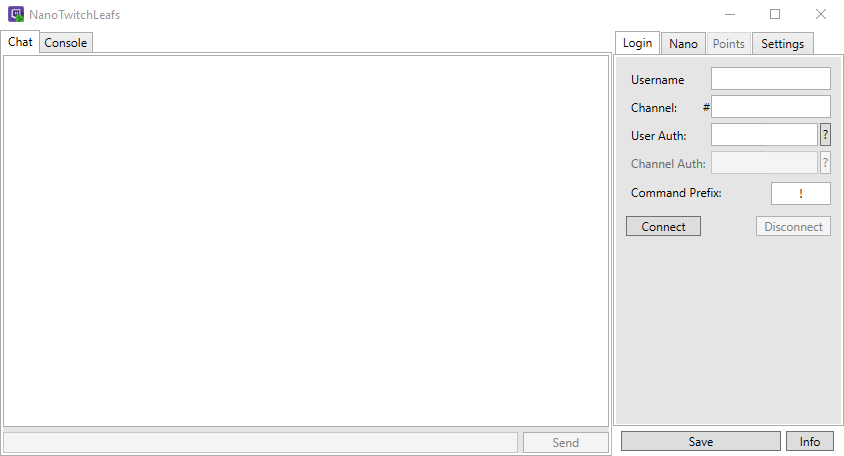 Connect any Twitch Account
Let the Bot join your Channel and listen to the Chat.
Once it's set, it will do the Work for you!
Connect your NanoLeaf Device with a Simple Click!
With the handy Auto-Detect, the App connects to the Lights and
downloads your Effect List.
After the Pairing you can start with the Trigger Settings!
Or you enter the IP-Adress and try the Manual Connect!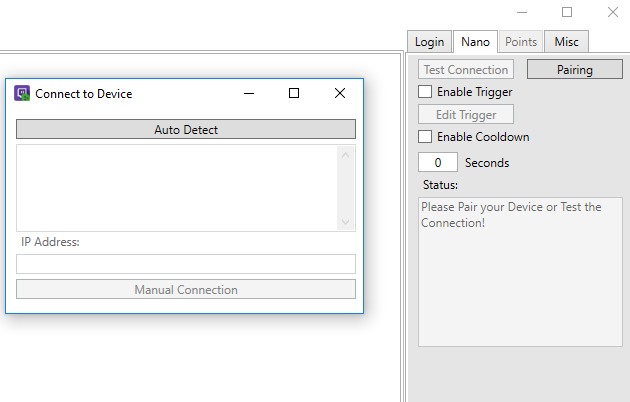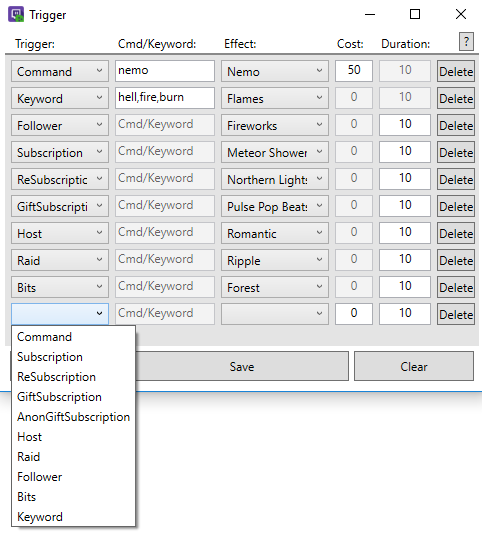 Trigger all the Things!
You can choose what changes your NanoLeaf Effect! Even Create "Sub-Only" Commands and Keywords!
Add as many as you like! Twitch Events or Commands and Keywords from the Chat!
A Command can "Cost" Points. Make them Pay!
A secret Keyword can change the Mood. Let it burn!
You have no Idea, what all this means? Click the ? on the Top Right for Help!
Use your Twitch Channel Points!
Finally a good Way to spend Channel Points! Let your Viewers Pay for the Lightshow!