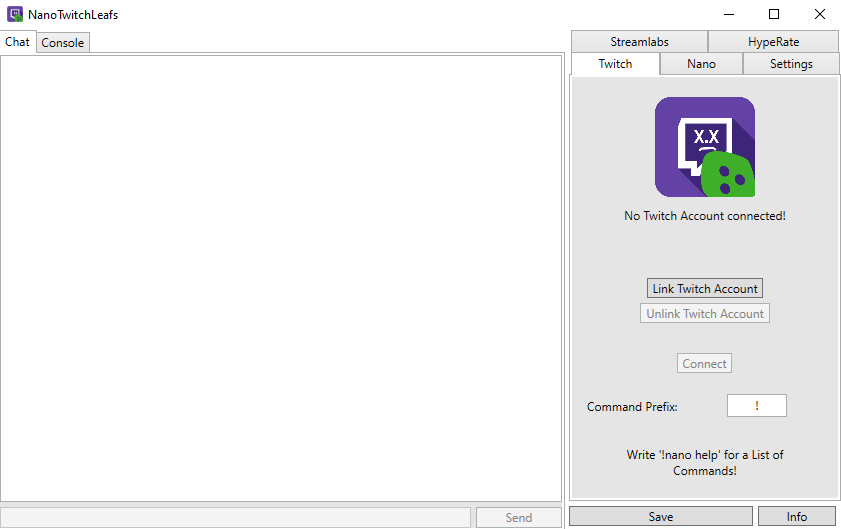 Connect any Twitch Account
Let the Bot join your Channel and listen to the Chat.
Once it's set, it will do the Work for you!
Connect your NanoLeaf Device with a Simple Click!
With the handy Auto-Detect, the App connects to the Lights and
downloads your Effect List.
After the Pairing you can start with the Trigger Settings!
Or you enter the IP-Adress and try the Manual Connect!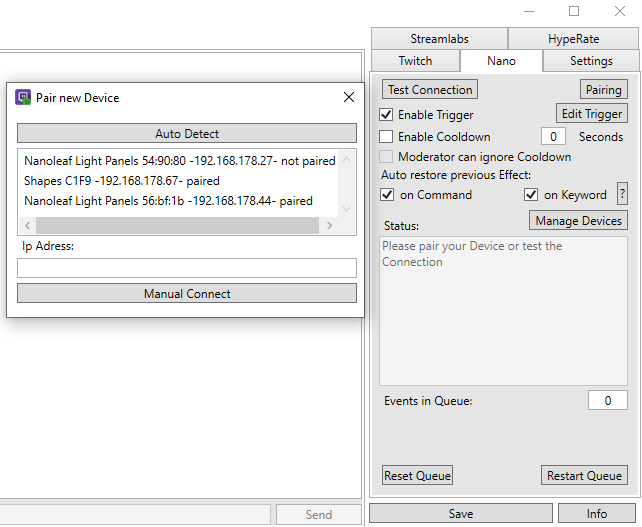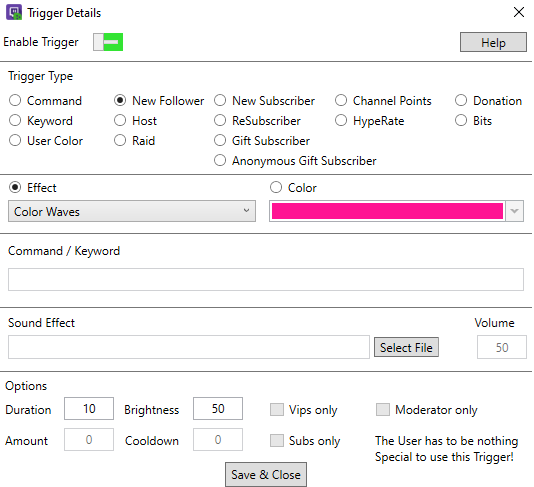 Trigger all the Things!
You can choose what changes your NanoLeaf Effect! Even Create "Sub-Only" Commands and Keywords!
Add as many as you like! Twitch Events or Commands and Keywords from the Chat!
A Command can to brighten your Room. FLASHBANG!
A secret Keyword can change the Mood. Let it burn!
With the Username Color Trigger, every Message in Chat paints one random Panel in the Color of the Twitch User!
You have no Idea, what all this means? Click the 'Help' on the Top Right for Help!
Use your Twitch Channel Points!
Finally a good Way to spend Channel Points! Let your Viewers Pay for the Lightshow!