5 out of 5 stars (based on 33 reviews)
Hard to understand.
Response from NanoTwitchLeafs
Hey 😀 thanks for your Opinion! Would be cool if you could give me Feedback and tell my what is difficult?
Amazing work!
i love this app man so simple so good i even done tutorial in german lol it was good!
Bester Support Ever
Einfach krass wie er einen in Null Komma Nix eholfen hat soetwas ist einfach ein toller Support und ein richtig gute Sache . Vielen dank nochmal Kuss geht raus <3
Great software!
Love this software, support is the best if you're a noob like me!!!
unique piece of software
Interacting and enabling our audience to be part of our stream is the most valuable asset. NanoTwitchLeafs enables us to reward long time viewers and make an visible impact for everyone else. The software works like a charme and is the perfect balance between easy setup and advanced settings. Great stuff! Looking forward to the next streams!
Amazing
Love this so much. Had issues with the start of it but mod can on and helped me. They are very open to assist and when you get it working, its so great!!! Thank you for making this a reality!!!
Simple setup and perfectly automated
I spent more time trying to decide which scene I wanted for each command than I did the entire installation and command setup. The timers and commands let 500+ concurrent viewers have fun with the lights without any effort on my part. Any streamer with light panels not using this app is doing their community a disservice
Einfach nur TOP!
GEILE Idee, Super umgesetzt und super Support! Revolution des Streamings!
nanotwitchleaf for the WIN
This app the fact it is free is insane it gives your stream such a cool vibe and interaction for your viewers. The creator Locxion is super supportive and is always on hand if you need help. He came into my stream and troubleshooted some of my issues with me live which is such a personal touch you dont see from many people.
The greatest app I use for streaming!
Not only is this app fully customisable to add dynamic elements to your stream, when you're having trouble there is a dedicated discord. I received one on one support when I couldn't get something working and it was really a fantastic touch to the whole process.
Well made software
I tried 3 softwares similar to this before. Difference between them is – this works perfect! Switched to this and will use it. Great job and thank you!
Fantastic addition to your stream!!
Literally got Nanoleaf lights for this in mind. Such a great interactive addition for the people that are watching and easy to get setup. Fantastic customer support and quick help no matter what the problem is. HIGHLY recommend and this will definitely be a staple of my streams going forward.
Hammer App!
Sehr nices Programm
mit sehr guten und vorallen schnellen Support.
Bin froh es gefunden zu haben!
Empfehlung geht raus!
Amazing Programm and Support
Works perfectly fine and if there is a problem you get fast and good support on Discord
Can only recommend
Mega App!!
Einfach schnell und zuverlässig sehr guter support !!
Must-have if you have nanoleaf and stream on Twitch
Locxion is awesome. He's put time and effort into this program as just a hobby, and continues to support the app's users daily. I definitely recommend using this app. Is it PERFECT? No, but it is exactly what you want when you are asking for a program that will cause Twitch notifications to make your Nanoleaf panels to change color and/or flash. It's functioning and I know it has awesome capabilities that even I don't know it can do.
Awsome pogram
Thanks for a awsome pogram and easy installation. Thanks for checking in if everything worksout 🙂
You are just awsome and thanks agin
Incredible, and Simple! the support is OUTSTANDING!
Not only was this incredibly easy to set up. I had a small issue because my canvas device hasn't been fully added to the programming yet. WITH THAT SAID. The creator himself, made himself available to help me troubleshoot the problem, in fact I was lucky and got a response in a matter of moments. Immediately knew what it was an had me up and working n a matter of 2 minutes! That is some world class suppport! Nothing but good things to say. This is your best solution to nanoleaf twitch integration!
ehrenmann
Awesome program and even better support!
Stumbled upon this program for my channel and I noticed it was really easy to use. The help function helps really well and the program is well explained. No issues with the work of the program whatsoever. On Discord I was helped really fast by Locxion. Deffo 5* well deserved!
Tolles Programm
Einfache Bedienung, einfache Installation, einfach Klasse!!!
Super Programm
Hey das Programm läuft super und macht was es soll 🙂 super Service danke 😊
AWESOME
very helpful when needed assistance on setting it up so pumped this will make my stream go to the next lvl
Best Program Ever!
I love this program. It's made it super easy to give my subscribers a nice little perk to be able to take control of my nanoleaves… TRULY AMAZING!
Sehr gelungene App
Die App ist genial. Die Nanoleafs waren sehr schnell installiert und einfach zu handhaben. Der Support ist blitzschnell und sehr kompetent. Daumen hoch an den Entwickler
Really smart and helpful app!
It was a while since I was looking for an app that connected my nanoleaf to my activity on twitch and finally I found it in this beautiful app. It's really easy to set up and works great! Furthermore any problem you may encounter, the developer is very willing to solve all your problems. Enter his discord for any questions you would like to ask.
Perfect
Eine absolut tolle App, wenn man sich damit erstmal beschäftigt hat dann findet man dort auch super rein und bekommt auch alles schnell eingestellt. Kann ich wirklich nur empfehlen.
Great application
easy to use, clean, fast. all you need in a good windows application. As a dev myself I am very happy with the way this application was executed and I am really excited to incorporate it into my stream
Awesome interation tool
I bought these lights for my stream at a stupid price, but this app made it all worth it.
Absolutly a necessary add on if you stream with Nano Leafs
The program is perfect for user interaction! Easy to set up. You're viewers will LOVE how they can interact with the stream! Great incentive for getting more subs as well!
Free. Creative. Fun.
Scenario: Streamer buys cool, overpriced lights. Viewers see lights on camera. The end…. Until you install this app and unlock the TRUE potential of your lights! The developer is passionate, reliable, and open to feedback. Nanoleaf feels like something that was unintentionally designed for third party apps. This program is safe/non-intrusive, easy to use, and totally worth integrating into your stream!
Incredible
This app is truly one of a kind and works awesome
A solution to a niche problem
This app was exactly what I was looking for. Easy to setup, and really incorporates my nano lights into my streams. Then after using for a while, ran into some issues. The dev was unbelievably fast and incredibly helpful, and got me running through troubleshooting immediately. I have never had such great service, especially for a free program!
Just a Test Review
This is only a little Review to Test the new Plugin.
Its Obvious that i rate my own App with Five Stars 😀
Feel free to leave your Review / Opinion here!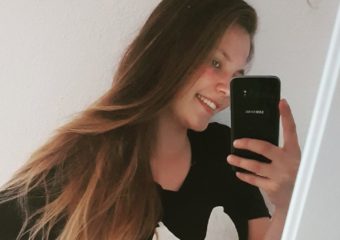 "This App gives me the Possibility integrate my Viewers even more into my Steam. My Viewers can now the Points, they earn through watching the Stream, use to create evene more funny Moments in my Stream. Furthermore you can "give more back" to the Viewers for a Follower or a Raid if you set up Lighteffects for these Events. I personally think the App is great. Thanks to Locxi!"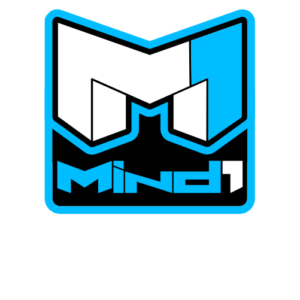 ---
"NanoTwitchLeafs is a must have if you are a streamer and have light panels. It's super easy to set up and the chat loves that they can control the lights! I tried a couple of other options but this one was hands down the best. Simple and intuative with really great developer support! 10 out of 10 would install again!"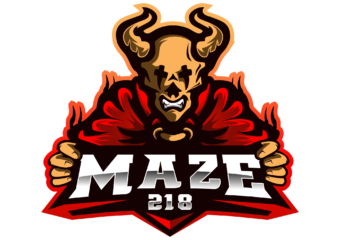 "Ich und meine Community lieben die "geupgradeten" Nanoleafs. Es bietet weitere unzählige Möglichkeiten den Stream zu individualisieren und ist somit für sowohl heranwachsende als auch bereits große Streamer ein must have. Ebenfalls wird einem bei Problemen oder Fragen von Locxion quasi direkt persönlich geholfen. 10/10!"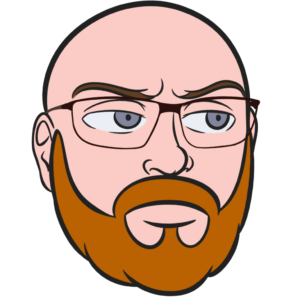 https://www.twitch.tv/pastalays
"NanoTwitchLeafs allowed me to bring that next level of integration to my community through Nanoleaf commands. The app is very straightforward and it just works. My friends love that they can control my lights and I love the interaction with both chat and Twitch events! The bottom line: if you stream on Twitch and you have Nanoleaves, you NEED this app!"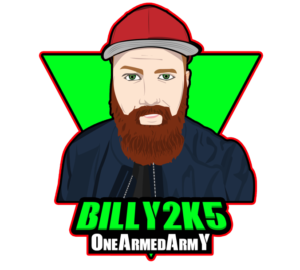 https://www.twitch.tv/billy2k5
"NanoTwitchLeafs sind einfach ein MUSS für jeden Streamer der Nanoleafs besitzt. Die App ermöglicht meiner Community nicht nur lustige Momente via Farbwechsel festzuhalten, sondern gibt den verschiedensten Twitch Events (Follow,Host,Raid etc.) auch noch das gewisse Etwas! Meine Zuschauer lieben einfach diese Möglichkeit, via Command die Lichter zu kontrollieren! Hut ab an Locxion! Wenn es ein Punktesystem zur Bewertung geben würde, wären es gefühlt 100 von 10 Sterne
"